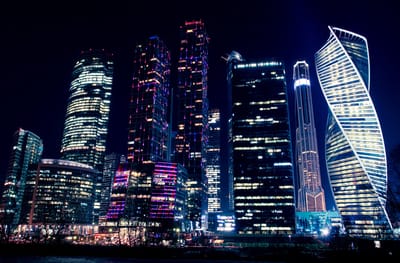 The US Institutional Capital Investment (USIC) group of companies have been established with the mission of acting as a gateway between US Capital Markets and Emerging Markets Economies by way of assisting and advising in the deployment of US institutional Capital to foreign governments, financial institutions, and projects. USIC provides a bridging role by structuring projects with risk mitigation and credit risk creation to create "Institutional Capital Compliant" transactions
USIC utilizes its in-house expertise and innovative methods in risk architecture to convert commercial and project risk into institutional credit risk alongside its affiliated entities, strategic partners, and licensed financial institutions. In line with the Post-2008 financial architecture, by converting commercial/project risk into credit risk, USIC assists in creating institutional-level asset classes.
USIC has access to the United States of America Institutional Capital Markets through its strategic relationships allowing the capital provision to any viable transaction, technology, or infrastructure project in selected jurisdictions. USIC can source the full capital stack; from single or multiple sources, with streamlined and predefined processes creating an efficient approach for liquidity provision through multiple broker-dealer and investment banking relationships.
Additionally, USIC has its development partners and sponsors that can participate in each transaction as it is not necessarily a passive investor. USIC can act as an active sponsor itself with a full capital stack deployment. These projects must fit specific criteria and go through the USIC underwriting process to qualify using USIC'sUSIC's proprietary credit scoring methodology.
USIC consortium operates under an investment and commercial banking business model, which includes a licensed and regulated entity under the Commission de Surveillance du Secteur Financier of Luxembourg (CSSF) regulatory framework, and subject to regulatory requirements of CSSF. USIC extends its value-added financial services to Sovereigns, financial institutions, banks, and developers (public and private sectors).
USIC provides unique structured finance and strategic commercial & investment banking services, contributing to a robust funding business model to obtain public and private sector financing. Combining investment banking, commercial banking, and structured finance techniques provides a unique edge that allows USIC to create tailor-made and outside the box solutions.
USIC; provides banking and financial solutions and strategic plans to its institutional clients, investment companies, developers, and sub-sovereign entities, leveraging its partners and associates' expertise and network of regional and international funding institutions in favor of our institutional clientele. USIC structure creative funding approaches with its innovative financial architecture and managerial skills integrated into strategic business visions and plans providing real value to its clients.
USIC consortium has specialist affiliates in Luxembourg that set-up and administer Umbrella Funds under the form of Reserved Alternative Investment Funds, SICAV-SIF, SICAR, and Securitization Fund structures enabling any viable transaction to be converted into listed shares or listed bonds
USIC's consortium comprises multinational professionals with extensive experience and knowledge in specialized financing and extensive know-how of international banking facilities procurement and management. Our executives and teams' collective experience span more than 120 years in structuring and managing various funding schemes, covering debt, equity, quasi debt/equity, Sukuk, and other financial instruments compliant to specific regulatory authority and/or guidelines, including Islamic structures.